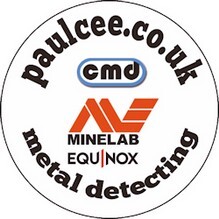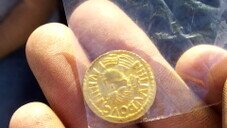 A rare 1,200-year-old coin which was found in Torksey sold at auction for more than £40,000, nearly double what was expected.
The coin was found by a metal detectorist in Torksey back in August and sold at an auction Thursday 18th December for £43,200, nearly £18,000 more than what was expected.
The so-called Louis the Pious imitation solidus was made in or around 816.
It is only the 13th Louis the Pious imitation Solidus found in Britain.
London auctioneers Spink say the coin is 'a remarkable work of art from 9th Century England of exceptional quality and artistic appeal.'
The Solidus was originally a gold coin issued in the Late Roman Empire.
It was introduced in 312 by Constantine 1 and replaced the older Aureus as the main gold denomination.