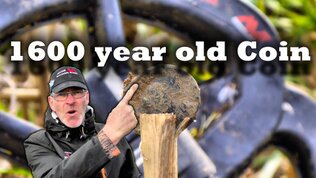 Cold Day today started off detecting just after 9am with the stock coil on a stubble field, using field mode 2. finding plenty of buttons and small pieces of lead, by lunchtime not one coin so heading back to the car
i pick up a signal and blow me down a Roman Coin.
Now as i dont generally metal detect on land this was only the 2nd Roman coin i have found this year.
If you have any tips for this beach detectorist please feel free to leave a comment..