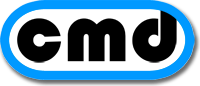 CLICK THE CRAWFORDS LOGO TO ORDER
Minelab Equinox 15" Search Coil
PRE-ORDER NOW
You can pre-order the 15 inch coil now by filling in our on-line form.
The latest from Minelab suggests that the coil will be available late October.
The 15x12" eliptical Double-D accessory coil for the
Minelab Equinox Series
offers you the maximum depth and is ideal for a wider ground coverage in open areas.
Includes a coil cover as standard.
SUITABLE FOR:
All Minelab Equinox models