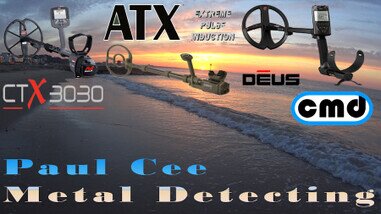 Q: Should I wait for the new version 4.0 to be released before I buy a DEUS? I have been told there are changes to the electronic components. Will my current DEUS – coil-remote control-headphones be compatible with this next version or do I need to change them?
A : No the product hardware will be the same, the new V4.0 update is software only and will be downloadable for free, it will work with all previous DEUS! The original coils, headphones and remote control will work with the new version 4.0 update, although some new menu features will not be accessible unless the new accessories are connected.
Q: Will I have to move my DEUS to V4.0?
A: It is your choice, you can stay in version 2.0 or 3.2 if you want, but the Version 4.0 will be necessary to connect and run the new HF optional coil and Pinpointer.
Q : Can I use the XP MI-6 Pinpointer even if don't own a DEUS?
A: Yes of course, the MI-6 can work alone like a traditional Pinpointer thanks to its speaker, vibrator, LED, 6 programs, 3 sensitivity levels, 2 audio modes.
Q: How do I make the Pinpointer communicate wirelessly with the DEUS ?
A: This is a simple process – Choose program number 7 on the Pinpointer, the speaker will then be disabled and the sound will be send automatically to the DEUS Remote or headphones. Also the pin pointer has a dedicated menu which appears instantaneously on the DEUS remote display when it is in operation.
The operator can make a full range of adjustments to the pin pointers sound and operation from the DEUS remote.
Q: Are there any other XP accessories to be released soon?
A: Nothing else is planned at the moment.