Can you go out metal Detecting while there is CORONA VIRUS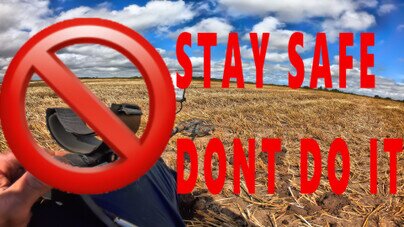 THE
NCMD
have today RELEASED a statement regarding metal detecting and the Corona virus
CORONAVIRUS: IMPORTANT MESSAGE TO ALL NCMD MEMBERS
In the light of the Government's latest instruction that people are only allowed to leave home for a few "very limited purposes" (shopping, exercise, helping others, work) the NCMD is now instructing all members to stop metal detecting WITH IMMEDIATE EFFECT until further notice. This instruction applies whether you are proposing to detect individually or in a group.
Please be aware that farmers and other land owners have families and you could inadvertently infect them as well.
FAILURE TO ADHERE TO THIS INSTRUCTION WILL BE INTERPRETED AS BRINGING THE HOBBY INTO DISREPUTE AND MAY RESULT IN YOUR MEMBERSHIP BEING WITHDRAWN
I hope that I can rely on your understanding and support during this difficult period.
Clive Coleman NCMD Chairman